Bio Botanical provides high-quality kratom and strive to provide only the most premium products for their customers. They manufacture safer botanical products from their natural sources in Indonesia. Bio Botanical has several lines of products with trendy and eye-catching marketing, so I needed to create a website that built on that. Their products help take people to another mindset, and I wanted the website to do the same.
Lead Experience Designer for Americaneagle.com
The homepage pulls branding elements and expands upon them– throughout the design I pulled in patterns from bottles, bold colors and modern typography. I made the products front and center while also pulling in images of nature and trendy design elements. I designed sections with motion in mind– imagine the kratom leaves floating in or moving in relation to the mouse. The overall goal of this homepage was to get users to shop featured products and also learn about who Bio Botanicals is and why they should buy from them. I think that it came out as a really modern and interesting design that is still easy to navigate.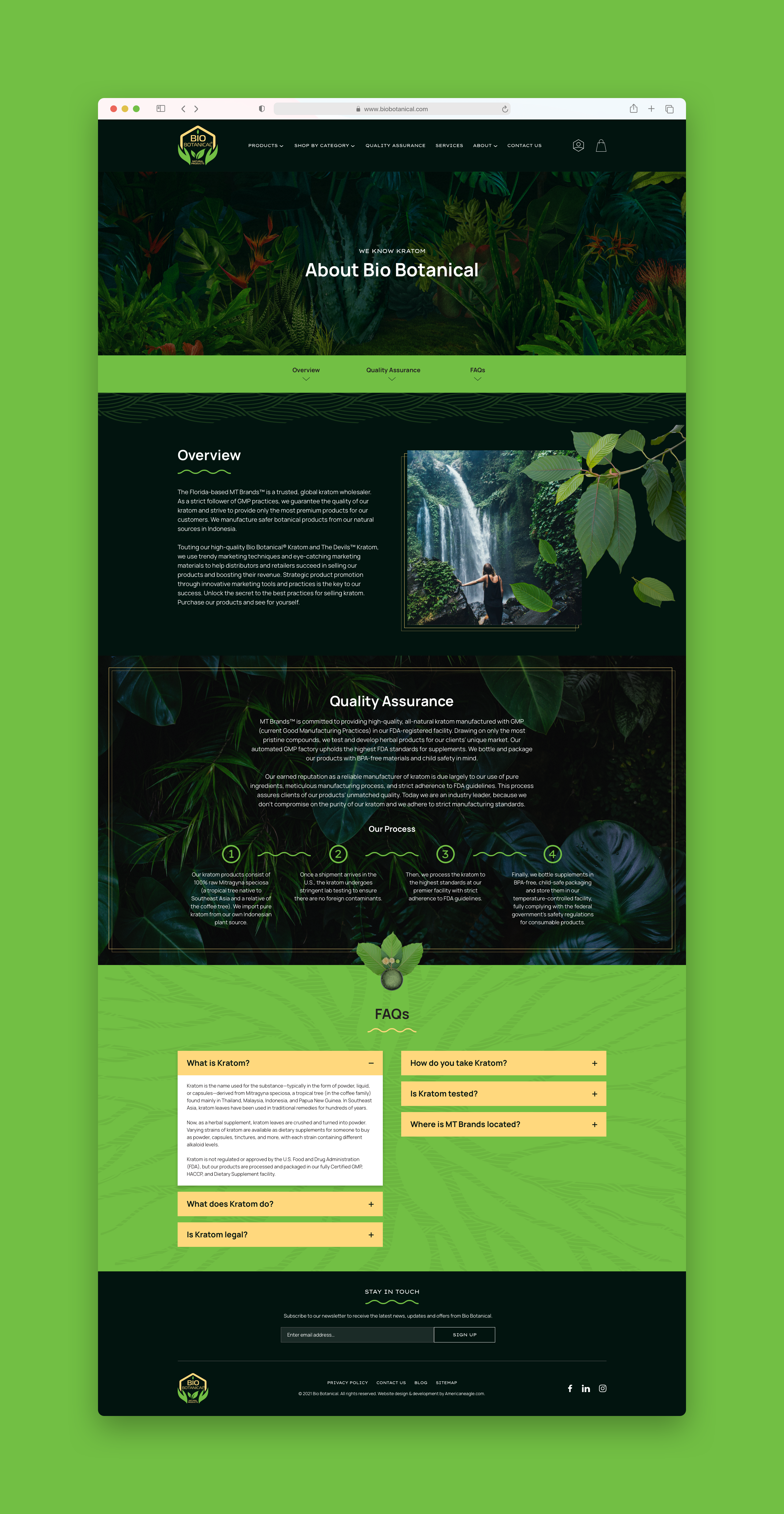 One of the key interiors that I designed was the About Us page. I utilized large images of nature and pulled in more patterns from their branding. I utilized jump links at the top for users to easily navigate to lower sections on the page. The sections of the website are all visually unique, but not jarringly so.
Product detail pages need to focus on functionality so as to not lose conversions, but I also didn't want to lose the personality that the rest of the website has. I was able to accomplish both on this design with information that flows as a user would expect while also still pulling in patterns and imagery that brings interest.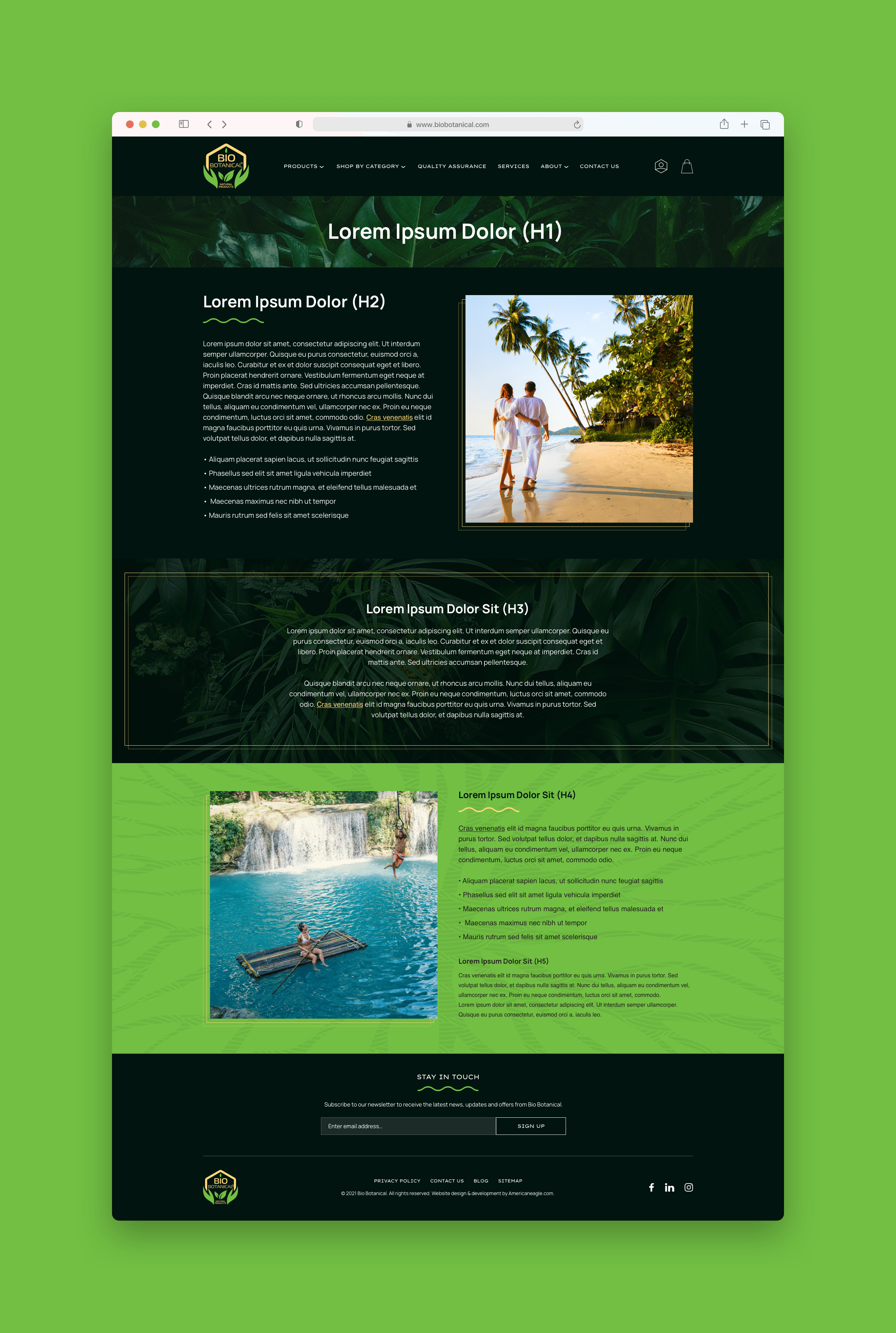 Another key interior that I designed was a general use interior page. The goal was to give Bio Botanical layout elements and a general structure for future interiors that they may create on their own. I repurposed elements used throughout the design in new ways to give them more options overall.
Bronze Kratom is one of the lines of products available from Bio Botanical, and they wanted a custom layout to showcase it. This design involved a lot of custom image work to create the luxurious backgrounds that the products appear on. I utilized jump links to allow users to view a product of choice and included a comparison chart at the bottom for users to easily see product differences.
Phrenze is another product line from Bio Botanical that required its own layout. This again required a lot of custom image work, including creating the 3D puzzle image to convey the "missing piece" tagline. The overall functionality and layout is similar to Bronze, but both pages certainly convey different feels to match their respective products.