Nobody sells more than Mecum. Nobody. The Mecum Auction Company is the world leader of collector car, vintage and antique motorcycle, and Road Art sales, hosting auctions throughout the United States. The company has been specializing in the sale of collector cars for more than 30 years, now offering more than 20,000 lots per year and averaging more than one auction each month.
Mecum put forth an RFP for their website, and I created the designs that won Americaneagle.com the project. Working on a tight deadline as the sole designer to create primarily desktop designs, I was able to translate our sales team's ideas into a future state that the client loved.

Lead Experience Designer for Americaneagle.com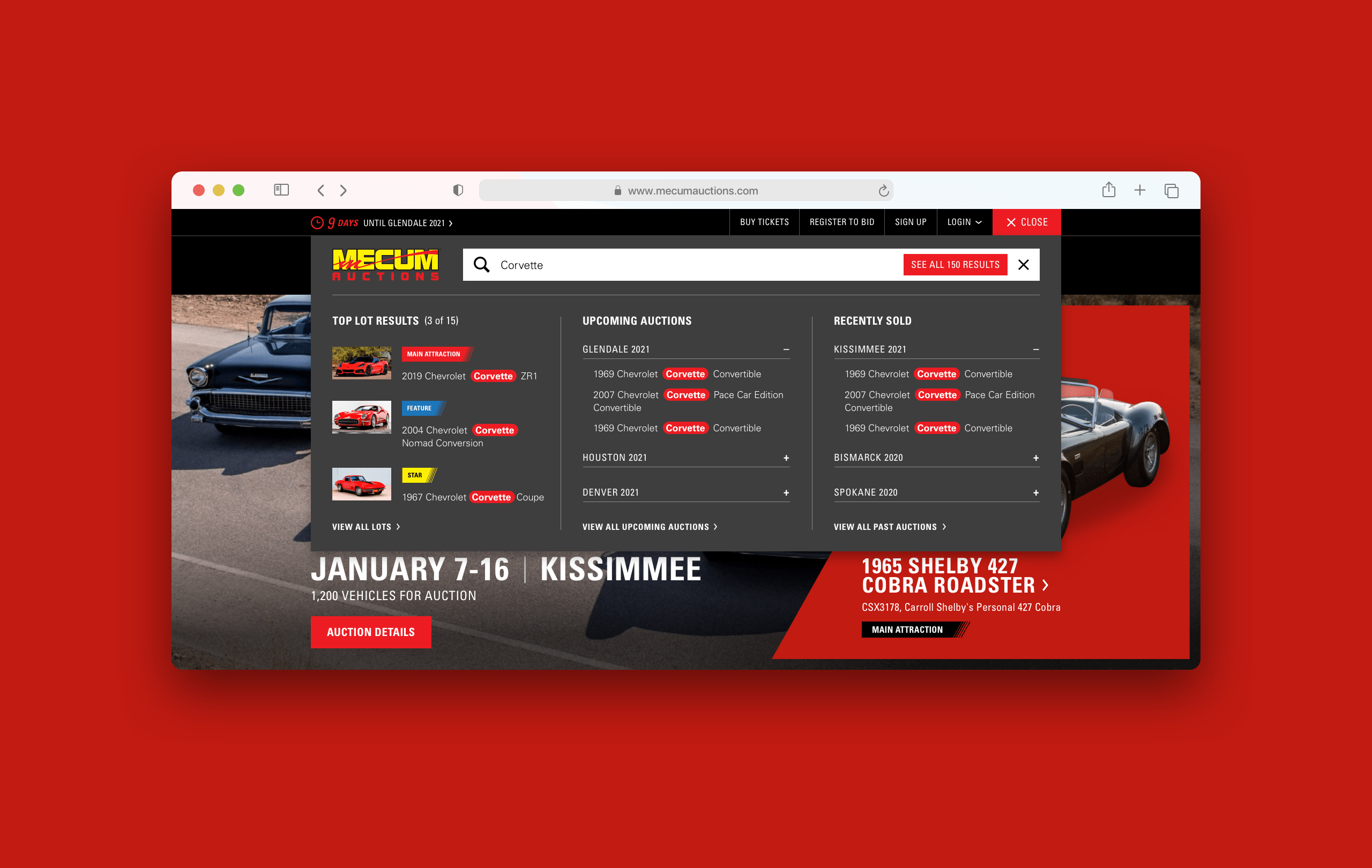 With the Mecum Auctions homepage, I wanted to bring in branding elements where possible and create a feeling of speed, power, and beauty– qualities that the cars they auction have in spades. Throughout the design process, we decided to create both light and dark versions to appeal to different stakeholders. The dark version creates a bolder feel, while the light version feels more approachable.
On some sections of the homepage, I cut out vehicles to have them pop out from the backgrounds and create a feeling of depth. In other areas, I played with layering images to create a modern look. The design also uses bold/condensed headlines and red CTAs to draw the eye. We devoted sections of the homepage to important business areas that will entice users to dig deeper and explore what Mecum has to offer, while also including areas for personalization.
We also wanted the search to be robust and account for the different needs a user might have. If a user searches "Corvette", they might want to see ones that sold recently, the upcoming auctions where they can be found, or just general listings– we accounted for all of these segments.
Overall, we wanted to improve on not only the visuals of the site, but also the usability and functionality.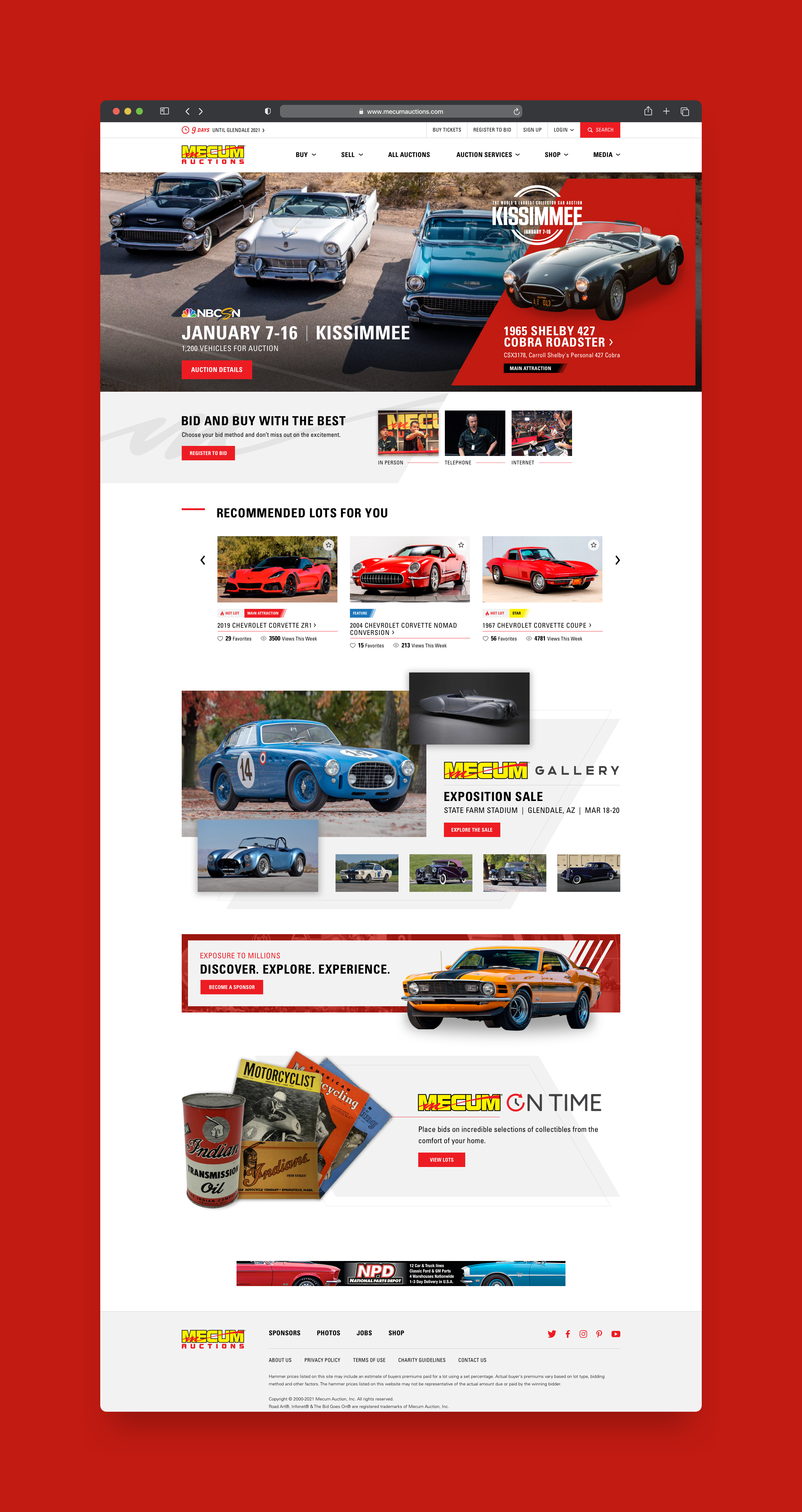 Premium Auction Detail Page
Mecum Auctions sells some truly unique vehicles, so we thought that they deserve a layout of their own. We devised what we call the "premium" auction design, which showcases these vehicles in more of a visual/magazine-style layout. This type of design really brings the beauty of the cars to the forefront, while also having the pertinent information and CTAs in an easy-to-digest format.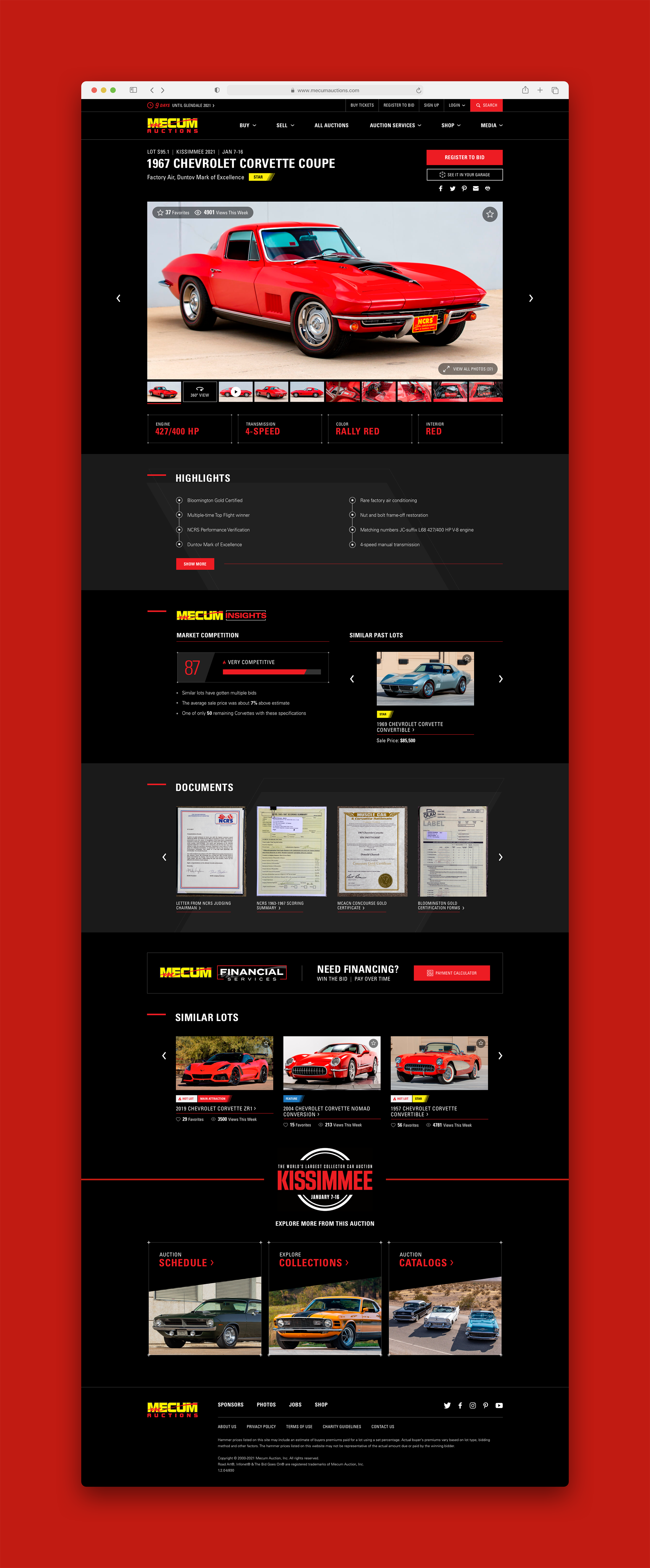 This design would be for the majority of vehicles being auctioned by Mecum. It has many similarities to the premium auction detail page, but the layout is more utilitarian. We wanted to bring in some future functionality ideas here as well– the ability to use AR to see the car in your own garage, as well as a market competition section that we called Mecum Insights. Overall, we tried to give users as much pertinent information as they need to get excited about these beautiful vehicles and get bidding.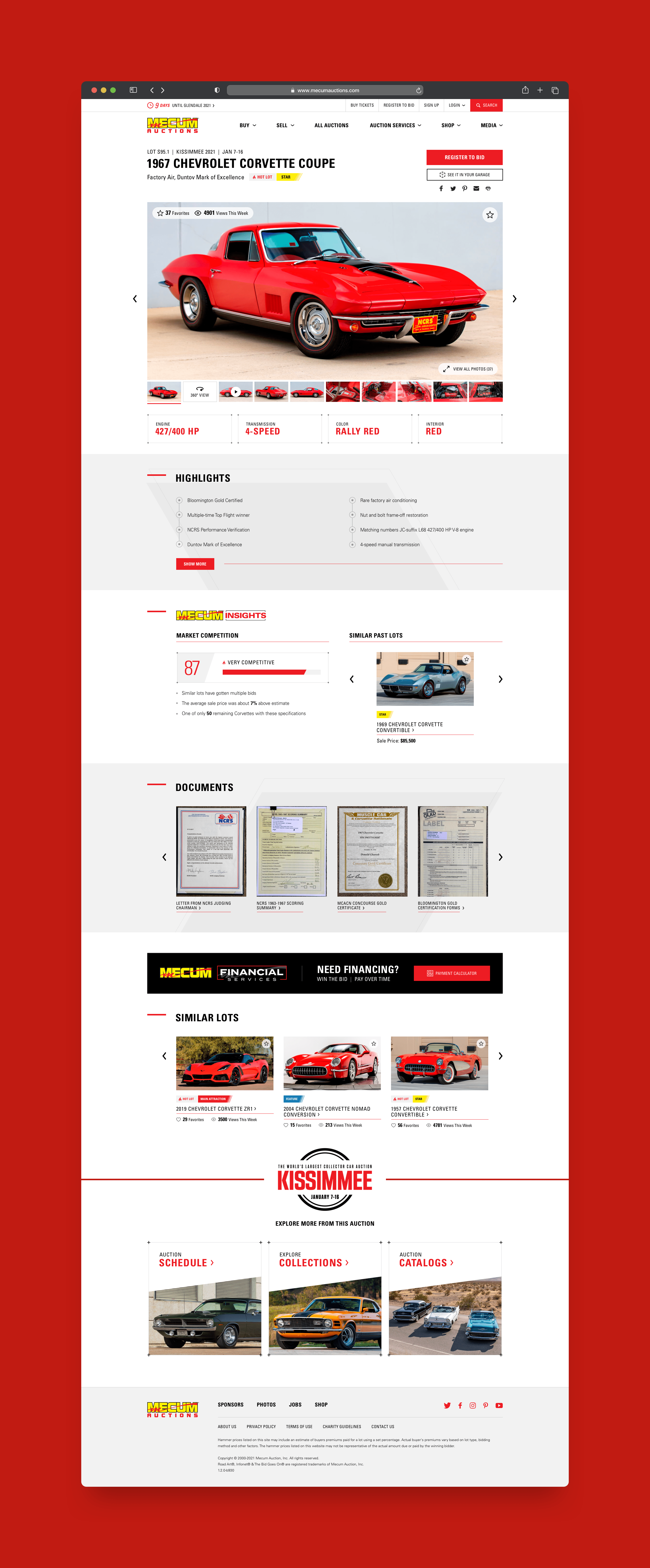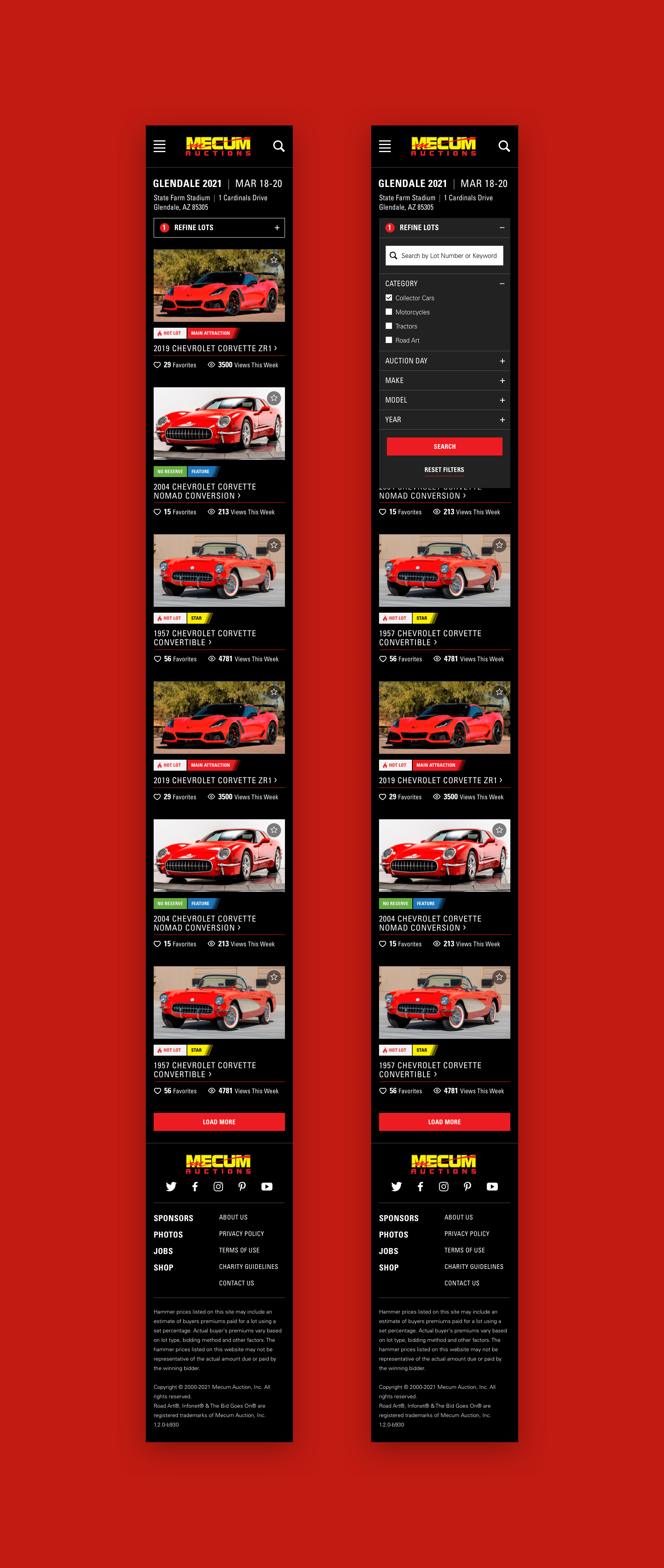 Mobile Auction Listing Page
Mobile is a huge part of any website experience, and we wanted to show at least one example for this RFP. The mobile version of an auction listing seemed perfect since it includes filtering functionality that we haven't shown elsewhere. Users are able to easily refine their search to find the perfect vehicle, and they can see how popular a vehicle is through a variety of metrics– # of favorites, views and tagging functionality.